Before we get started, I want to let you know that my book will be available on June 6! It's my very first novel! You can read the first 3 chapters today and pre-order the e-book on Amazon, Google Play, or Books2Read.
Hello! I'm Danica Kroan. All my close friends and family call me Dani. I'm the youngest twin, but please don't refer to me that way.
I'm just here to let you know a few things about me. Maybe it would spark some interest in reading about our adventure.
I love to work hard. I study all the time to get the best grades in school. I take it very seriously. Why not? I'm paying for an education so I want to get the most out of it. I'm going to school to be a veterinarian.

I'm super in love with Ethan Liller. He is so smart and driven. He always makes me laugh and I just could listen to him talk for hours! But he doesn't know how I feel. I mean, maybe he does, but there's no way I'm going to tell him just yet. I'm way too shy to tell him. Ethan and I work at the same bakery and being able to spend that kind of time with him gives my heart joy. Find out here.

Thirdly, I love reading. I mean, I should, right? I'm studying to be a doctor. Some people might find it nerdy. Do you?
What else can I let you know about me? I love my natural curl pattern; I enjoy western movies and Korean Dramas! I love guys who smell nice and have a good head on their shoulders. I'm super neat and very modest.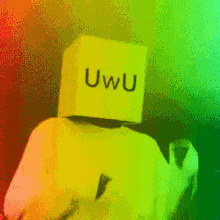 That's a little about me. I hope you come on along on this adventure with Dion & I.
Reminder: READ THE FIRST 3 CHAPTERS OF ROAD TO GRIMPAITRA!
———————————————–
Check out this interview with me done by the marvelous Ian Kirkpattiecake on YouTube here.
If you have questions, leave them below or follow me on Twitter! Want to know more about my book? Follow me on Instagram.
Snap a look at my new coloring experience!
Stay cool, peeps!
Live & Create!