So this is a bit of an unorthodox post, but I wanted people to know that Road to Grimpaitra, my very first novel, is on sale now thru Monday, November 30 for only $2.99USD.
Road to Grimpaitra is a tale of twin sisters as they travel across dimension to after a dormant powers become active.
What are the people saying?
"Very excited that I can finally hold a copy in my hands! This is a relatable, easy-to-read story of twin sisters on what I think is the most important journey of their lives. Their resolve as people and their relationship as sisters will be tested in unique ways that make this book quite fun to read. There's a good balance of humor and drama that will keep the pages turning as this tale unfolds. Definitely recommend!" – Amazon Reviewer.
"Curled up on the couch under a cozy blanket reading a good book is one of my favorite places to be, and this book was a wonderful companion! It has magic, adventure, heartbreak, coming-of-age moments, and sibling rivalry all mixed together in twin sisters' journey to their father. It was heartwarming, fun, and a clean, easy read!" – Amazon Reviewer.
"This book was such a fun adventure! I loved it so much. I easily connected with Danica and enjoyed how the sisters grew into themselves and into a stronger sibling-relationship due to the events in the story. I highly recommend this wonderful fantasy adventure! I look forward to more works from the author." – Amazon Reviewer.
Road to Grimpaitra is special to me. I'd had this idea in my head since high school, so around 2005 at least. It started off as a comic about one girl and then transformed into an adventure about two girls.
I made one page of the comic and realized that I didn't know where the story was going in order to draw it. That's when I wrote it before I drew it.
Side note: I never drew it! But I hope to release a webtoon in the coming years.
So now Road to Grimpaitra is my published work, and I couldn't be happier. I hope you give my sweet love a chance. And I hope by reading, you get to know me a little and love the characters as much as I do!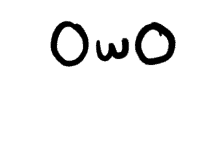 If you want to get a taste before you buy, you can read the first 3 chapters for FREE!
Grab Road to Grimpaitra on AMAZON , BARNES AND NOBLE, KOBO AND OTHER RETAILERS today!
If you have questions, leave them below or follow me on Twitter! Want to know more about my book or me in general? Follow me on Instagram!
Snap a look at my new coloring experience!