Before we get started, I want to let you know that ROAD TO GRIMPAITRA is available! You can read the first 3 chapters today and order the e-book or paperback on Amazon, Google Play, or Books2Read.
HAPPY NEW YEAR! MAY 2021 BE BETTER THAN 2020!
Once upon a time, I was going to split point of views on RTD, but I ultimately decided against it because… no. It wasn't as easy to do as it was in Road to Grimpaitra between Danica and Dion.
Look at this unedited mess below featuring one character from Road to Destiny and a couple of deleted characters from version ???.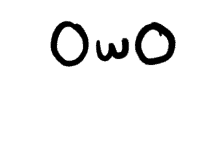 ---
"48, 49, 50." Max grunted before he turned over to sit on his butt. He had been working out and finished his third set of 50 push-ups. He dabbed his forehead with his small towel and grabbed his water—downing it as quickly as possible.
He got up and checked himself out in the mirror, flexing his bicep. It had been two years since he and Adamaris broke up, and two years since he had seen her. He couldn't say he didn't think of her at all because he did dream of her, but not nearly as often as when they first ended things or when she ended things with him, rather.
Ason knocked on his room door. "Max? Are you here?"
"Yes, sir. Come in."
Ason opened the door with an enormous smile across his freckled face. "Working out again I see."
"Muscles aren't going to build themselves." Max chuckled. "How are you, sir? Did you talk with Queen Lillian?"
"I did. Danica and Dion are doing well. They are very hormonal. Especially Dion."
"I remember when I was 13."
"I do too. Seems like it was forever ago."
"Right. Yes. Anyway, you have been working hard lately. I can't thank you enough for all the shipping you have helped with over these past couple of years."
"Don't mention it. I love what I do and getting to drive the JARA is a surreal experience."
"Right, well as a young man, I think it would be great if you went out and got around people your own age. Maybe meet a nice girl."
"I'm not going on a date."
"C'mon Max. It's been two years."
"I just haven't found anyone I like."
"That's because you don't go out to look."
"Your Majesty, please. I'm okay with just working. I'm happy."
Ason frowned. "Well, I have taken the liberty to set you up on a date."
"Sir, with all due respect, I don't need you to set me up."
"Someone has to look out for you. Coralynn has a daughter named Vynia, and she is about your age. We thought you two should go out. She's single. You're single. I just want to see you happy. You haven't had the same spark about you that you had with Adamaris."
"I'm happy being single, sir."
"Will you do it just for me?"
"Okay. I will go on this date." Max said. "When is it?"
"Tonight."
"Tonight?"
"We set it up earlier today and I haven't had time to talk with you about it. Vynia is so excited."
"I guess I will get ready then."
Ason smiled. "I hope you have a good time."
***
Max met Vynia down in the castle's foyer. She had long brown hair and fair skin. Her brown eyes widened as he stepped down the stairs. He offered her a smile and held out his hand to her.
"Pleasure, Vynia." he said as he kissed her hand.
"You're so polite." She giggled, covering her face with her hand. "My mother told me you were, but I didn't believe it."
"I'm glad I can exceed your expectations."
"Oh, in more ways than one." Vynia said as she checked him out.
Max cleared his throat. "Well, shall we head out then?" He opened the door for her. "After you."
Vynia giggled and walked out the door with Max following behind.As they walked out the castle, she looked to the sky. The two of them headed into town, making small talk. He was uninterested, but she was a nice girl and he promised he'd go out.
When they got to the restaurant, they took a seat and Max looked over the menu. Vynia's eyes grazed over the menu.
"Have you decided on what you want?" she asked.
"So, you work for the King. That's a prestigious job. How'd you get it?"
"I grew up here." Max said. "My dad worked for him."
"Wow, that is really cool." Vynia said.
---
Reminder: READ THE FIRST 3 CHAPTERS OF ROAD TO GRIMPAITRA!
If you have questions, leave them below or follow me on Twitter! Want to know more about my book? Follow me on Instagram.
Snap a look at my new coloring experience!
Stay cool, peeps!
Live & Create!