This won't be a very long blog, but I wanted to share the playlist that aided me in writing Road to Destiny Kissed by Ice.
There is a wonderful variety of music in the playlist ranging from English to Korean to just plain instrumentals.
Everyone loves a good instrumental, right?
Right?
Lol! Anyway, I encourage you to check it out and let me know what you think!
The Official (?) Road to Destiny YouTube Music Playlist:
https://music.youtube.com/playlist?list=PLfM3iR6u58xrVjNHWIxjBjtWpxbl36dyc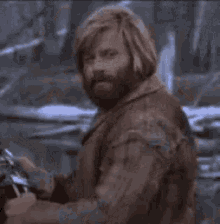 About Road to Destiny Kissed by Ice:
Genre: Fantasy/Romance
Category: Young Adult/New Adult
Adamaris is a young, beautiful ice mage. She desires two things in life: a thriving career and to be the wife of her childhood friend.
But when her powers threaten to take her life, medical bills pile on, and her relationship crumbles, she moves in with her grandmother to start a fresh life. A tragic and unexpected event shakes her world and brings with it a ghost from her past.
Will she get the happy ending she always imagined? Will her powers take her life all too soon?
Coming 2021!
Read the first scene from Road to Destiny!
---
Don't forget! READ THE FIRST 3 CHAPTERS OF ROAD TO GRIMPAITRA!
If you have questions, leave them below or follow me on Twitter! Want to know more about my book? Follow me on Instagram.
Snap a look at my new coloring experience!